Add Your Blockchain to ARKVault
Having successfully launched your blockchain, you may wish to include it within our ecosystem of products and make use of a wallet solution that is highly accessible and intuitive. ARKVault makes it easy for your community to send, vote and interact with your blockchain. Fortunately, adding your newly-created blockchain to ARKVault is a straightforward process once you set up the initial server(s) to serve data via a secure HTTPS protocol.
Set Up HTTPS on Your Publicly Available Server(s)
All interactions between ARKVault and your blockchain should take place via a secure HTTPS protocol as this is a prerequisite with modern browsers.
Help
To prepare any of your seed servers for use in ARKVault, please review the relevant Custom Hosts documentation and follow the instructions on serving one (or more) of your node's data via HTTPS.
Add Your Blockchain to ARKVault
To begin, open ARKVault and create or open a previously created profile you wish to add your blockchain to.
Navigate to 'Manage Networks' Settings
While viewing the Portfolio Dashboard, click on the profile icon located in the upper right corner of the page and select Settings from the dropdown menu. The Profile Settings page will appear momentarily under the General tab.
Click the Networks tab in the menu located on the left-hand side of the page and wait for the Manage Networks page to load.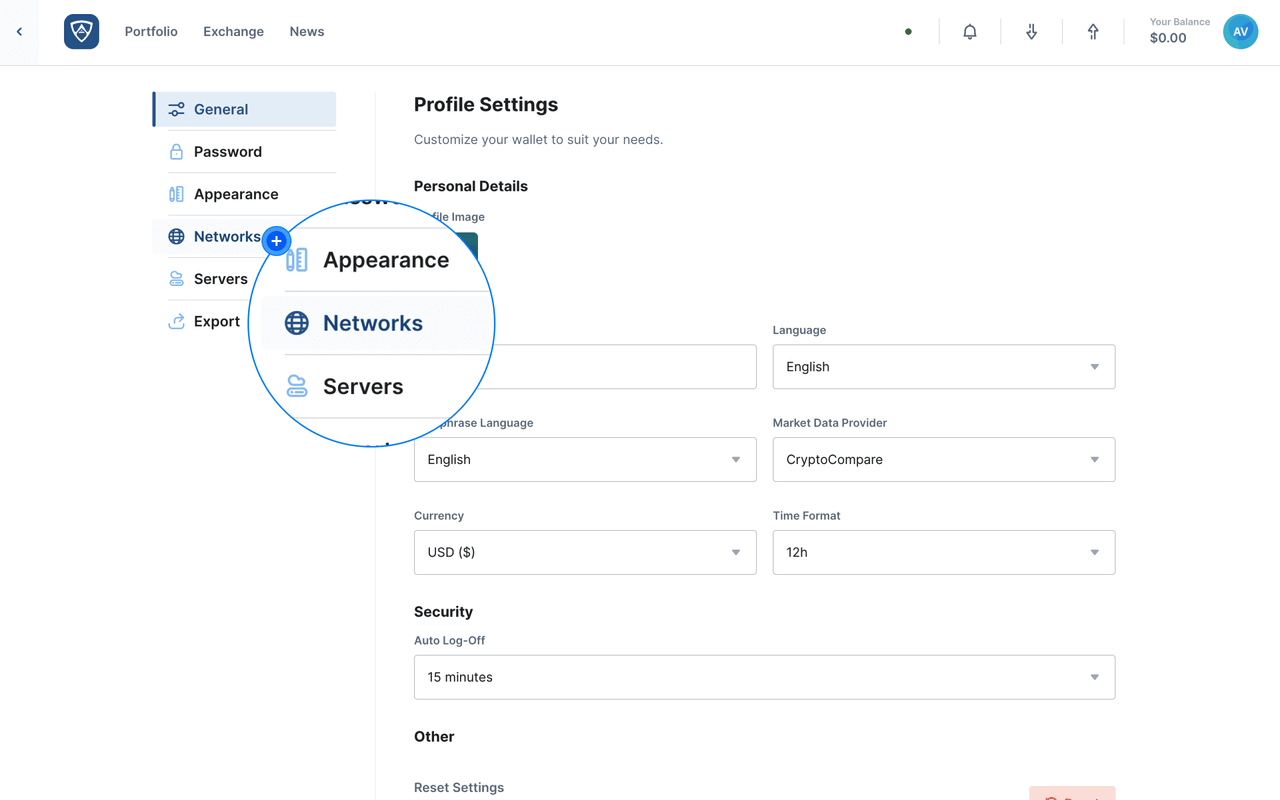 Add Your Network
To add your network to ARKVault, you will need to enable the Custom Networks section. You will then need to click the Add Network button to begin the process.
The Add Network modal will appear prompting you to enter in a name for your network as well as the address of the seed server for the network.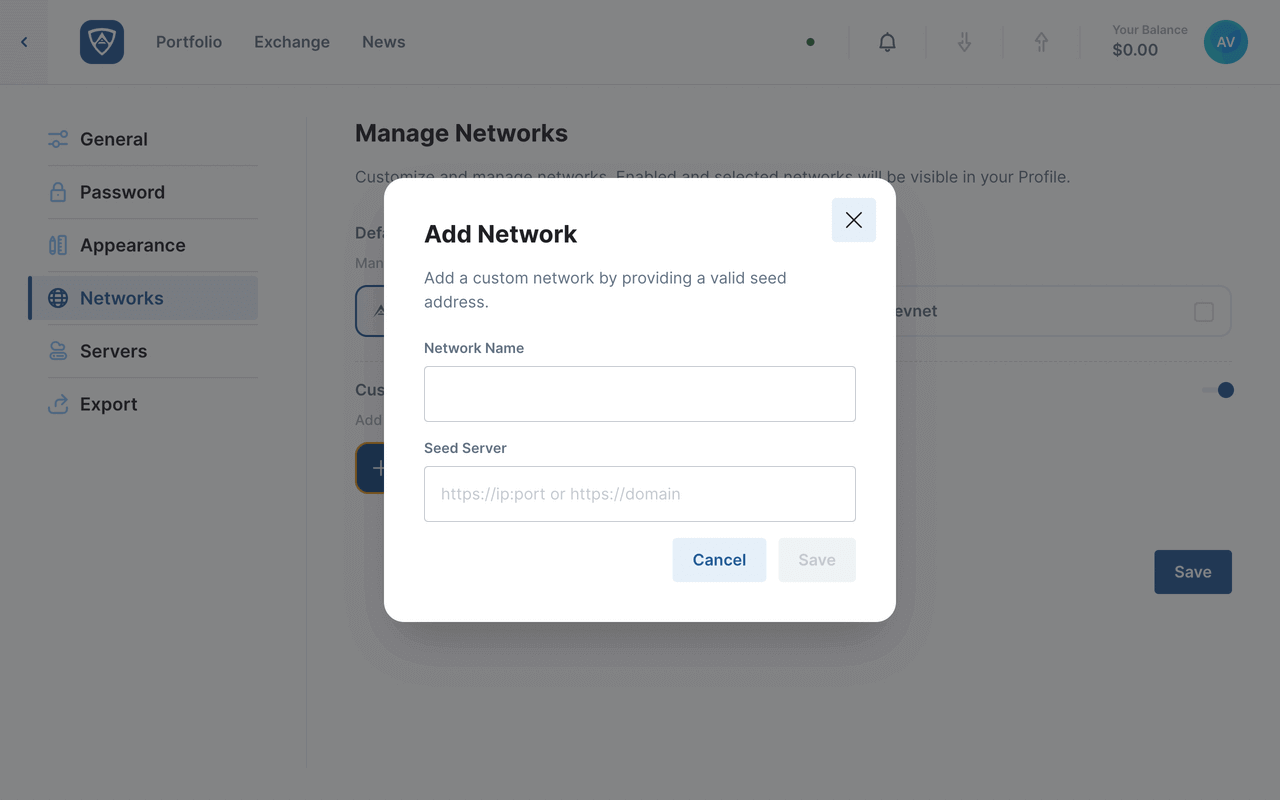 Network Name - Enter in a name or identifier for your blockchain.
Seed Server - This is the domain (and in a local instance of ARKVault, the IP address) of your blockchain.
Upon entering the required details, click the Save button to confirm your choice. Alternatively, if you do not wish to proceed, click the Cancel button.
If successful, your custom network should appear under the Custom Networks section.
Success
Your deployed blockchain is now available on ARKVault.
If you would like other users to interact with your blockchain, share your Seed Server with them and ask them to follow this guide.
Help
To learn more about importing or generating wallets for your network, please review the relevant ARKVault Wallets documentation here .